Beautiful beaches – the first thing that comes to our mind when we hear the word "Caribbean". In most of the cases beautiful beaches are the main reason why people visit Caribbean islands. If you love infinite sandy beaches Martinique is the right place for you. Let's have a look on the best beaches in Martinique!
The west part of this island is washed by the Caribbean sea and the east part by the Atlantic ocean. To be honest we actually liked only the beaches in the south of Martinique, where you can swim in crystal clear blue water. Martinique has two types of beaches – white sandy beaches and black sand (volcanic) beaches – both of them are beautiful.
If you like diving or snorkelling Martinique is again a good place to do both. Take a swim just a few meters from the shore and watch hundreds of colourful fish, starfish, sea hedgehogs (be careful!) and sea turtles (if you are lucky). But, we still prefer Thailand for snorkelling .
These are the beaches that we liked the most 🙂 Most of them are located in the south of Martinique.

Les Salines
From our point of view this is the most beautiful beach of Martinique! We really enjoyed going to Martinique in low season, because there were NO PEOPLE! The beach was almost empty and we had this beautiful paradise just for ourselves. If you are looking for food, there are few options around the beach. And if you are in the mood for hiking, you can go check out Savanne des Petrifications (it's just around the corner).
This beach was probably the only place where we managed to find a fresh coconut (2,5 EUR) – we had to wait 40 minutes to get it, but it was worth it. Be very careful after the sunset! There are thousands (I am not kidding) of mosquitos.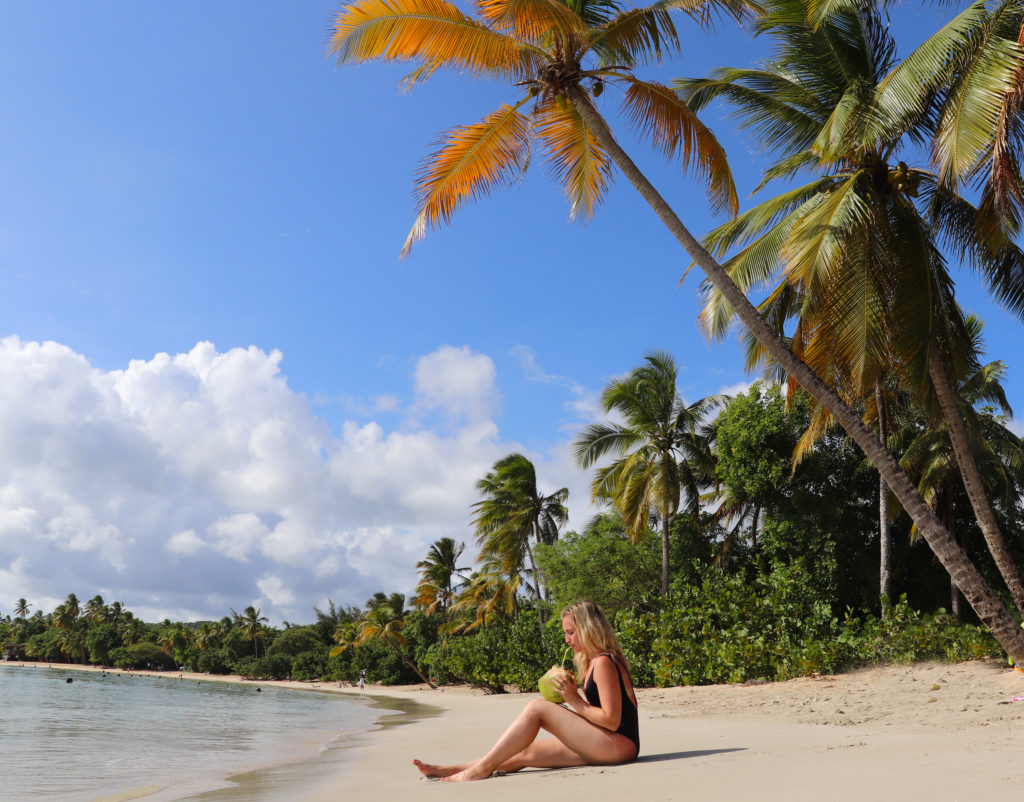 Anse Noire
Small but very beautiful black-sand beach that is again located in the south. There is a beautiful wooden pier – great for pictures. This beach is not suitable for disabled people – many many steps !

Grande Anse D'Arlet
Beautiful long beach with white sand – it was actually the first beach that we visited during our stay. There are bars, shops and many places, where you can rent diving or snorkelling equipment. This beach is very popular, because there is a big chance to see sea turtles.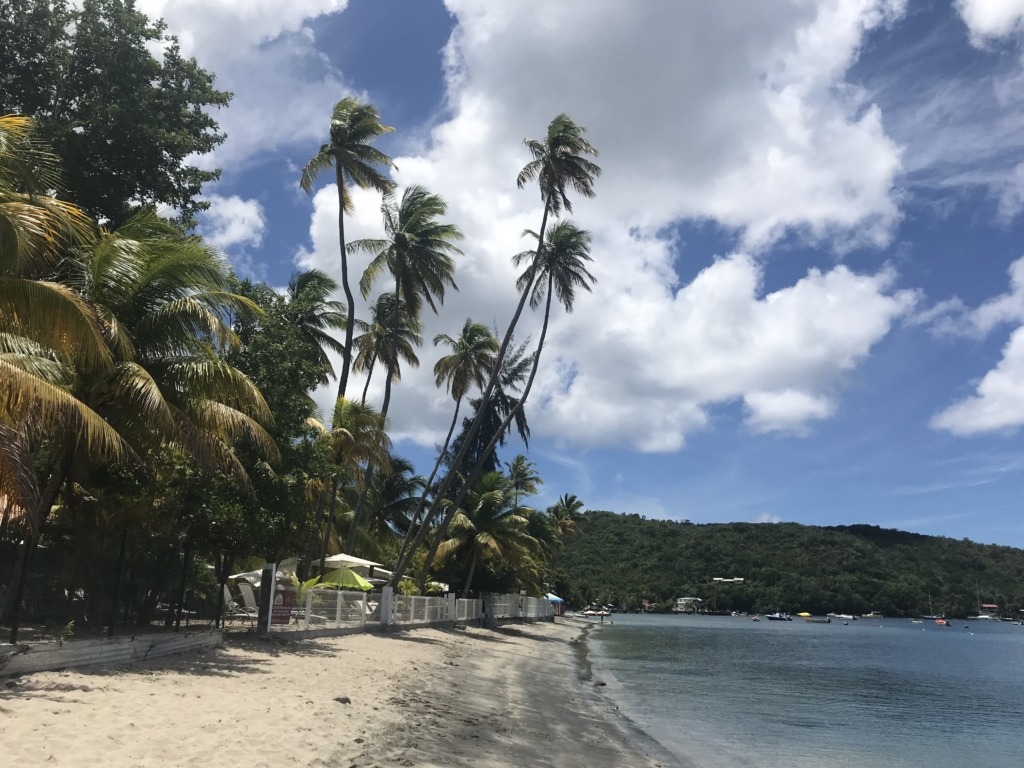 Grande Anse du Diamant
This beach looks also very nice! We stopped there just for the view of "Le Diamant / Diamond rock". Next to the beach you can find a local market! Good place to try local fruits or buy souvenirs.

L'Anse Figuier
Really nice and lively beach! You can meet local people here on weekends. This was the place where we felt that Caribbean vibe. Next to a sign "NO LOUD MUSIC" were 4 families with loudspeakers having birthday parties and just celebrating life. On this beach you can find those poisonous trees that I was writing about in previous post. All of them are marked with red line – pay attention to that.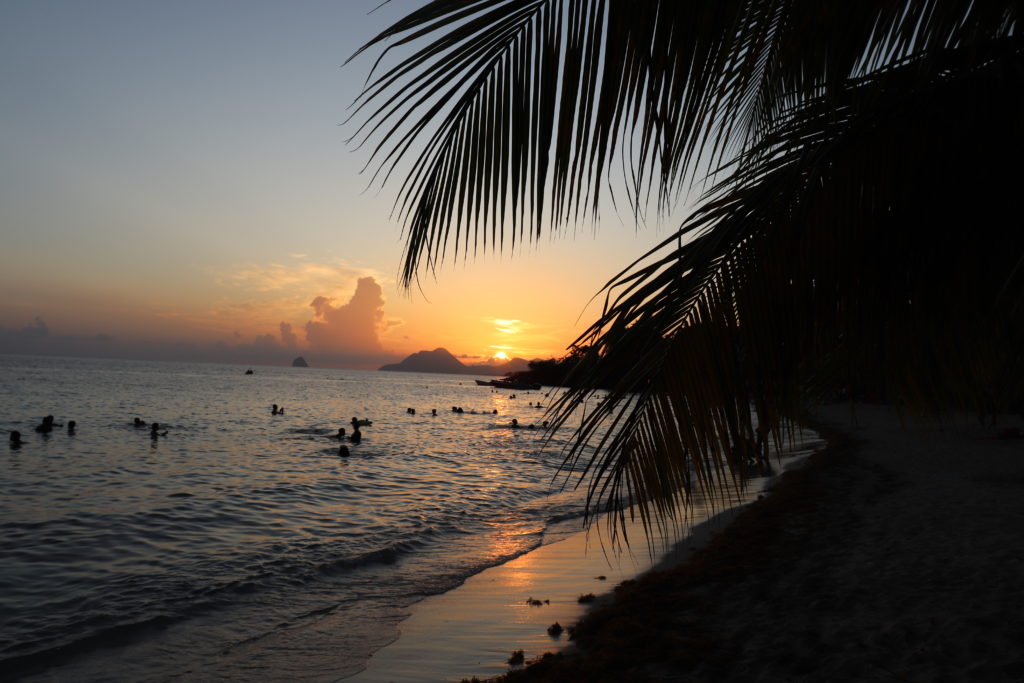 L'Anse Couleuvre
L' Anse Couleuvre is located in the very north of the island. The journey to this beach reminded us of a rollercoaster through the jungle. The beach is located 8 minutes from the parking lot – you have to cross a small river and literally go through the jungle. We really liked the location of this beach and enjoyed the wilderness, but if you want to swim in a clear blue water – this is not the right place for you.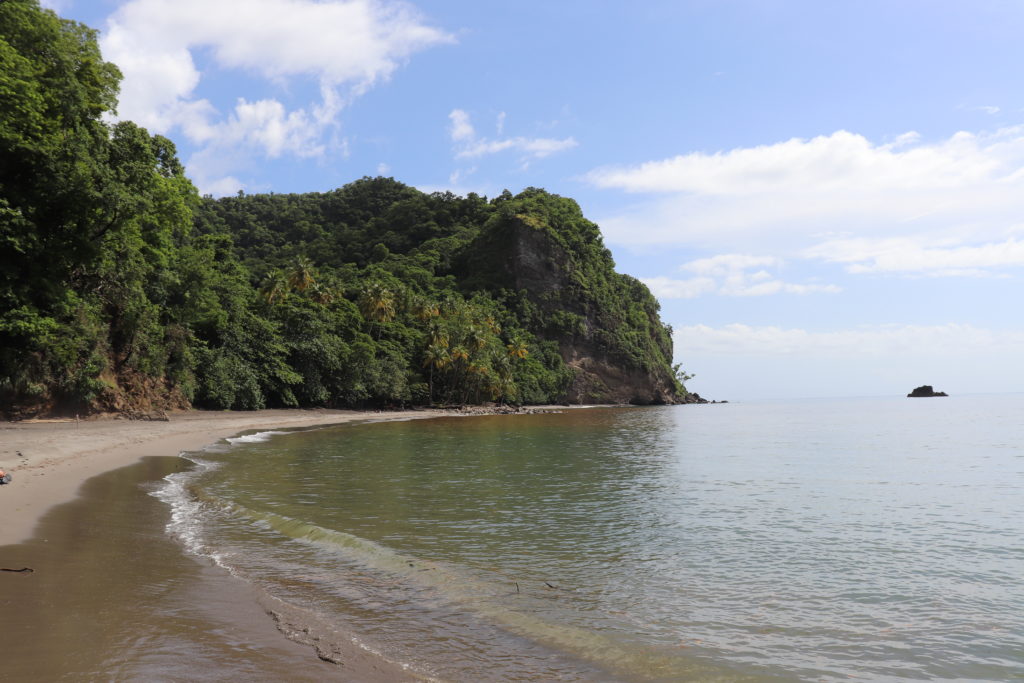 Have you been to Martinique? What was your favorite beach?

Martinique – 11 Places to visit!
Martinique – European paradise in the Caribbean
Last Updated on March 1, 2021 by Míša